The indications we give to our guests are designed to facilitate arrivals and stay in Venice, so it is useful to follow them.
Guests come from all over the world and often do not know the Italian and Venetian home habits.
We therefore allow you to suggest some rules of behaviour useful for those who occupy our apartments:
COFFEE.
From us coffee is made with moka, not with the kettle or with the coffee powder that is deposited on the bottom of a container, but with a coffee machine that has a exact operating system. 
The
moka
is
divided
into
two
bodies
that
join
screwing
one
on
top
of
the
other
,
the
part
below
you
have
to
fill
with
water
so
it
 must 
be
placed
 inside 
the
filter
in
which
the
coffee
powder
is
 to 
be
put
.
Then
screw
the
part 
above
.
 It puts everything on the stove and when the water boils it will go up the coffee in the upper part which serves as a real coffee maker.
Do not forget to put the water, because otherwise the moka breaks out!
Do not leave the moka on fire without controlling it because the coffee will come out from the top and everything on the stove with the risk of extinguishing the fire and creating a gas leak.
Do not wash the moka in the dishwasher or with the soap, wash only with a sponge and water to not change the taste of the coffee.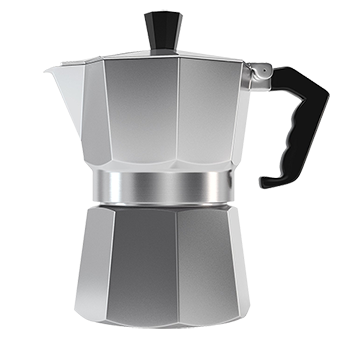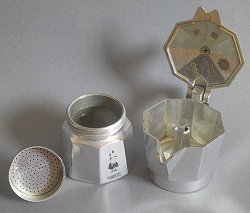 BIDET.
In our bathrooms there are sanitary wares that are found in most countries: the shower, or the bathtub, the toilet, the sink. In addition we have a particular sanitary: the bidets or sinks. 
Its
use
is
obvious
.
It is not a second toilet, so it is highly discouraged to use
It's not a small sink
GARBAGE.
We will never get tired of saying it: In Venice there is a separate collection that follows well-defined municipal rules and if they are not respected you incur a fine.
The rubbish is put in special bags that you can buy in any supermarket.
Should not be thrown on the floor in the apartment.
It should not be thrown into the kitchen sink because we do not have a valid disposal system since in Venice the pipes are old and are not able to accept the shredded waste.
KETTLE.
The kettle is used only and exclusively to heat the water.
It is not used to heat milk.
Not used to leave tea bags in infusion
SHOWER.
The shower we know how to use all, maybe what is less intuitive to use is the showerhead, in short, the cornet-shaped part from which the water comes out. The difficulty lies in figuring out how to find the ideal position according to your height.
No need to pull the shower top or bottom with force, just adjust it by unscrewing or screwing the steel part.